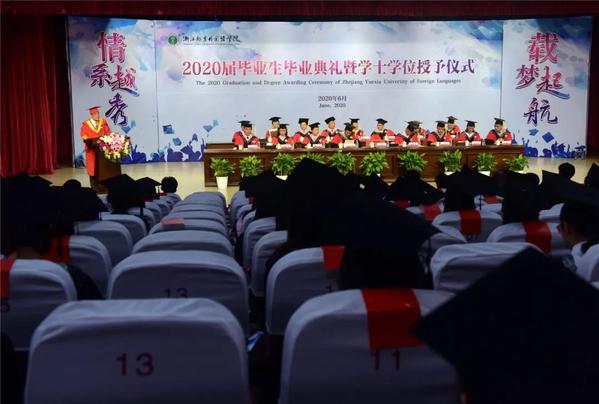 Xu Zhenhua, president of Zhejiang Yuexiu University of Foreign Languages, delivers a speech at the commencement ceremony June 18, 2020. A total of 4000 plus students graduate from Yuexiu this year.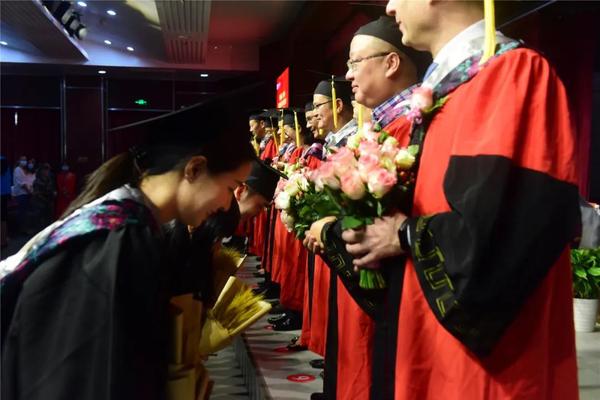 Some graduates take part in the commencement ceremony on-site in Shaoxing. Other students join in the ceremony online through livestreaming because of the COVID-19 pandemic.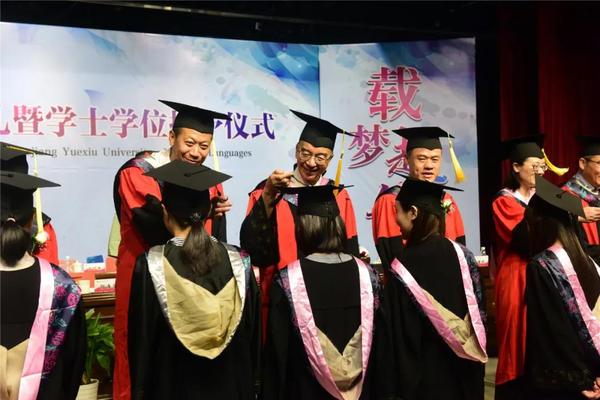 Professors turn the tassels of the graduates' academic caps at the commencement ceremony.

Graduates pose for a group photo with diplomas.